25 Years of Honest Buying
At Watermark Gold, we offer honest pricing for your gold, silver, jewelry, and watches at today's market value prices. For more than 25 years, we've built our reputation as one of the most reliable and respected gold and silver buyers in Central MA. Our location in West Boylston offers convenient access from Route 2, Route 9, or the MA Pike. Have some old jewelry or watches sitting around the house? Visit us and find out how much cash you're sitting on today!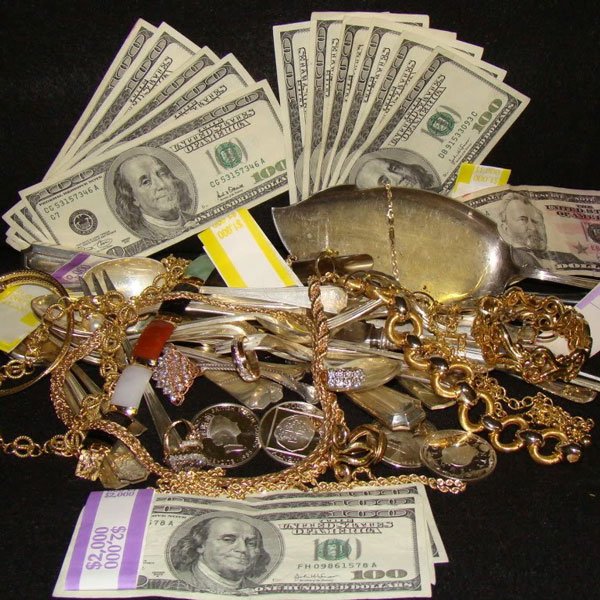 Bring in Your Items for a Valuation
We pay top prices for gold, silver, diamonds, and high-end watches. Have a high-quality vintage watch that no longer works? We'll still pay you for it. Maybe you have a unique specialty item, and you're unsure if there's a market for it. We work with a vast network of distributors and very well may have a buyer on standby for your item. We pay cash for gold, silver, and diamond:
Bracelets
Necklaces
Rings
Watches
Pocket Watches
Silverware
Ingots
Coins
And More!
Watch Our Commercials and Hear Our Jingle!
Make Your Gold and Silver Work for You
Homes throughout New England are filled with gold, silver, diamonds, and watches that never get taken out of the jewelry box or bureau drawer. Some pieces go out of style, or maybe tastes have changed. It's possible you have an inherited item and don't remember where it came from. It's time to put those forgotten pieces of jewelry to work for you. Rather than taking up space, you can get cash instantly to put towards home improvements, pay off credit, use for a vacation, or anything else you'd like to do. The best part is, it's money sitting right in your home, and all you need to do is bring it to Watermark Gold. Visit us today!
Great place and great owner! Got a great deal on my jewelry!
A great place for quality antiques and unique items. Mark is a quality individual also!
Awesome to deal with. Pays Top dollar for Silver and Gold
BIG SELECTION AND PAYS TOP DOLLAR FOR AND SILVER...