Honest Gold Buyers in West Boylston, MA
Speculating how much a gold item in your collection is worth can be difficult. Whether it holds sentimental value or not, the size, weight, and current value of gold will all play a role in determining a gold item's value. Fortunately for our customers, at Watermark Gold, we offer credible and dependable gold valuations to ensure each item receives the highest possible payout. Have an item at home you no longer want? Bring it to our shop in West Boylston, MA, and get cash!
Whether it's an ingot, piece of jewelry, or a unique gem, getting cash for your gold item at Watermark Gold couldn't be more straightforward.
Bring in your item
We'll determine the value
We pay you cash, on the same day!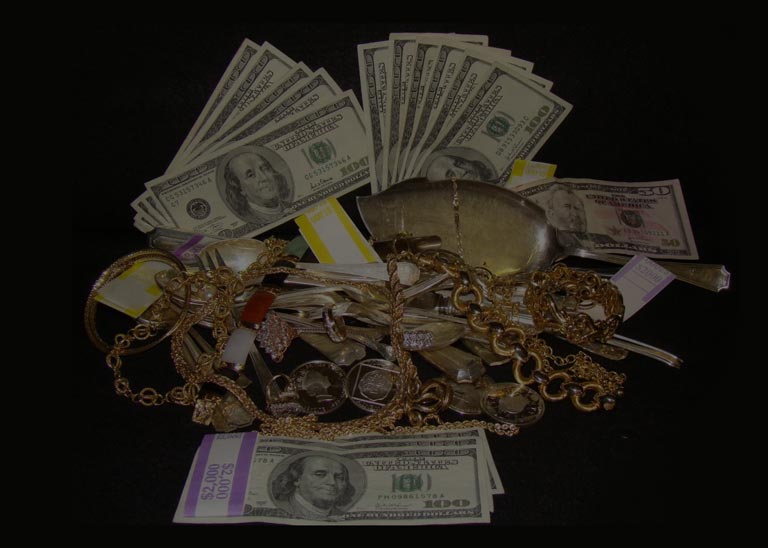 Why Choose Watermark Gold When Selling Your Items?
For more than two decades, we have operated successfully by putting our customers first. The decision to sell a piece of gold can be a difficult one. We want to ensure you're comfortable with your decision and receive a payment that makes you feel good. There are significant benefits to choosing Watermark Gold, including:
We haven't lasted 25 years by operating with shady practices and making low-ball offers. On the contrary, we're known for paying the highest prices in the area for gold.
Many of our clients are repeat customers that visit us often over the years. They're so happy with our prices and payouts they realize there is no need to go anywhere else.
For over two decades, we've kept a promise to our customers to treat everyone with courtesy and respect. We pay the very best prices for items and provide honest feedback about any gold, silver, diamond, gem, or object brought to us.
Bring in Your Gold Items Today
At Watermark Gold in West Boylston, MA, you'll find a friendly group of professionals who are passionate about gold, silver, jewelry, watches, and other gems. Our goal is to offer the highest prices for your gold, more than you'll find anywhere else in the Central MA area. Visit our store today, and we'll examine your gold items and offer you a great price!